SHORT REVIEW: PS4 VR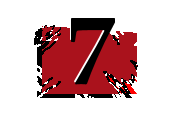 Fruit Ninja VR is the perfect introduction to waving your arms in the style of an angry Daffy Duck.  How much you get from it depends on whether or not you want to show off VR and how much you enjoy beating your score. Personally I'm content to slice fruit into bits. 
A few extra modes and unlockables wouldn't go amiss, as I fear some people could tire of this simple premise rather quickly.
---
NOT REALLY SHORT REVIEW: PC VERSION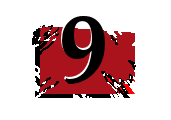 Tyranny's world is malleable, exciting and intoxicating. Tyranny wowed me by simply letting me be a bastard!
The story demands a sequel and a sense of closure, which is fine as I'm hoping for a trilogy.
If you managed to read this long-ass review… Odds are you could very easily enjoy reading Tyranny. 
---
SHORT REVIEW: XBOX VERSION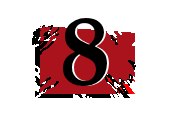 Oh shit… I forgot to ask him for his score summing up. Erm. So GamerDownStreet gave it an 8, that's nice. He really likes that FIFA doesn't he? What a lovely legacy. Shame about the smell.
I'll be off then.  
---
SHORT REVIEW: PC VERSION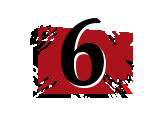 You could easily love this game.  It might be the game for you. You might keenly restart the game with renewed purpose. Prepare properly. Overcome the enemy. Take on the challenge. 
I couldn't be arsed. I couldn't imagine living through those battles again. Nope, it's not for me. 
---
SHORT REVIEW: PS4 VR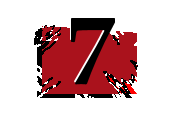 I've no doubt the definitive driving experience will find it's way to Playstation VR, but this is a great start, even if it isn't graphically optimised. If you love cars more than online spacecraft or robots, this will be the game you'll return to time and time again.
In the long term, Driveclub VR will hold it's score of 7 because of the wealth of content provided; whilst its online contemporaries will depreciate in gaming value.
---
SHORT REVIEW: PC VERSION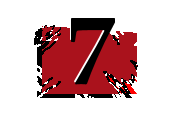 Incredibly fun with a gang of friends. Not so much by yourself.

Recommended!
If you intend to play this just for the single player, erm… 4
---
SHORT REVIEW: PS4 VR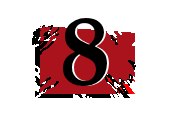 Better flight sims will come along, but if you want to re-enact the fantasies you had as a child, this is a pretty classy way to do it.
Red 6 reporting in! *Crash*
---
SHORT REVIEW: PS4 VR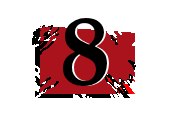 Fun to show off to a crowd and capable of keeping the attention of the discerning, possibly handsome solo player; Headmaster has bundles of charm to go with its simple premise. At least for now…
If further multiplayer stages don't appear anytime soon, you might consider this a 7.
Let's hope Headmaster doesn't gather digitally dust.
---
SHORT REVIEW: PS4 VR
It's like those cash-in games on the Wii didn't happen. Games like this will kill VR. I really wanted to like this, I wanted a selection of fun mini-games to throw stuff around, to show off and enjoy with friends. Carnival Games VR is an insult. If this was your first experience of VR, you wouldn't return. 
I would sack this off and dig out some of the original Move games again instead. At least they're multiplayer. I guess when you go to real fairgrounds you play these games, you a have a bit of fun, but you know it's just a diversion. No one is actually good at these games, they're all rigged against you. Also, you know that you've been essentially conned out of your money. So maybe this is actually an authentic experience? Except in real life, I would at least have a cuddly toy to take home. 
---
SHORT REVIEW: PS4 VERSION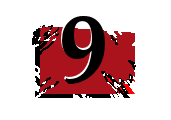 The game of football won't he represented better anywhere else, but the same ol' niggles and off pitch annoyances remain. How frustrating! All the hard works been done. 
These problems could be resolved with a decent patch or two, but I fully expect them to remain for next years annual update. 
---
SHORT REVIEW: PS4 VR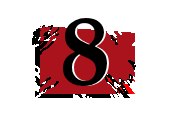 A 10/10 experience. For the princely sum of £15.99 you're ganna have to be a huge fan for the amount of content here, yes, even with Riddler puzzles.
I wouldn't mind a Spiderman game. Ungh, my stomach!
---
SHORT REVIEW (SINGLE PLAYER ONLY): PC VERSION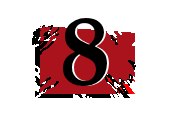 Swords, Shotguns and Slong's. If you like that type of thing, you can't go wrong. 
Shadow Warrior is a slick shooting experience, and much like a noble Ninja cliché "knows itself".
---
SHORT REVIEW: PC VERSION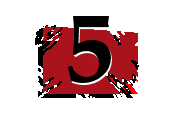 It's ugly and dated. Cops Tarts Imps really annoyed me but I don't despise it.
The lunatic mind could find pleasure from obtuse UI and buying tiny police cars. I know I strangely did but I'd be a right bastard to recommend this to any of my friends. 
---
NO MANS REVIEW: PC VERSION
Utterly pointless giving such a game a score. you already decided if this is for you or not after the first few paragraphs, remember? One mans 9 another mans 3.
If forced, at gunpoint,  to give a score it's a 8 in week one, a 7 in week two and I suspect a shrug in 6 months time. No Mans Sky is really not for everyone, despite the hard sell.
---
SHORT REVIEW: PC VERSION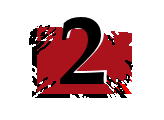 The good news. It is a Bear based karting game. The bad news is you might need a nice little lay down after playing for five minutes. If you do insist on playing a kart racer, then you've heard of that Mario Kart thing right? Or that Sonic Kart racer, that was pretty good. Maybe dig out that old console under the bed and pick up Crash Team Racing for a fiver. That was pretty great. Right, I'm off.. I feel a little sick now.
---
SHORT REVIEW: PC VERSION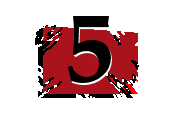 Yes, a completely average game… it's not without fun moments. If you do purchase Party Hard for the price of next to nothing, you really can't complain.
The games focus should have been on ludicrous more complicated fun traps, interesting random moments, rather then hanging around bathrooms waiting for a victim, 20 bloody times. 
---
VERY SHORT REVIEW: PC VERSION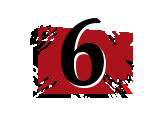 In a word. Good.
---
SHORT REVIEW: PC VERSION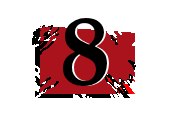 Stikbold can last a lifetime of fun as long as you have friends. I'm pretty sure the experience would be a limited one if you only played this by yourself, in a basement with Patsy the human companion doll, ignoring you once again, why doesn't she ever do the dishes?
Stikbold could easily be improved further and I can't wait to see the words "downloading" next time I turn on.
---
SHORT REVIEW: PS4 VERSION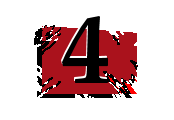 If you have never heard of Kick Off. Do not buy this game. You will hate it.
This game needs 3 patches minimum. Maybe in time, It might be worth trying a demo, if it exists. Also I said "maybe". 
---
SHORT REVIEW: PC VERSION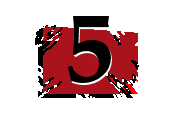 Now this isn't Bland Nostalgia Bait, this is a culmination of independent ideas without overbearing restraint. Some hit, more miss. I flitted between frustration and having a decent time. Dex has heart. I originally scored the game a 6 for good, then 3 because it's broken. A fair compromise is…
---
SHORT REVIEW: EARLY ACCESS REVIEW – PC VERSION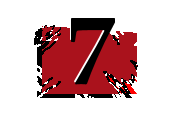 House of the Dying Sun is a great antidote to the more serious-faced space games. Accessible space combat captures the fun factor, but it's fleeting sensation. Even at a budget price I'm tempted to say "pick this up on sale" to be amazed for a few joyous hours.
As this is an early access review, I hope the quote from the website isn't true and there are more features to come. Be nice wouldn't it.
---
SHORT REVIEW – FROM THE TOUCHLINE – ANDROID VERSION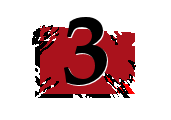 This is the best these games have to offer. No doubt it's better then Simpsons, Smurfs or some farming nonsense. Maybe. Fallout Shelter does a good job at seduction, as it looks charming. But this is the gaming equivalent of 1960's Alfie. 
Coming to the PC in July I can't imagine playing this over… any other game on my backlog.
Nothing in life is free. These games are corrupt.
---
SHORT REVIEW / SEMI-RETROSPECTIVE : PS4 VERSION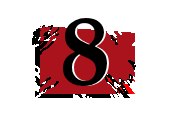 Crap story set-up aside, the rest of the adventure was fine, if not typical of this genre. I loved Shadow of Mordor. It's the first "next generation" game on consoles that feels like it couldn't be done on the previous. With a soon to be announced sequel we can hope the publishers can improve upon this solid base. Odds are they won't have a clue what people liked about this in the first place, as they've asked a gang of inebriated penguins to focus test the last game. The idiots.
---
VERY SHORT REVIEW: PC VERSION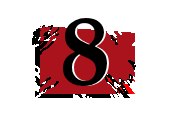 On consulting the guide it appears eight seems like a fair score. It's a great re-playable game with a killer idea. Simple things 'ey.
There comes a time in big budget games, where you go through the motions, just to finish the bloody thing. With Downwell… *Squints* YOU ARE THE MOTION.  Eight. Yeah. Fair score.
---
SHORT REVIEW: PS4 VERSION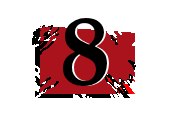 It's a fun game, you remember them. Fun games. Nice idea, tightly designed. Nice fun idea. it's a lot of fun. You remember fun don't you. Executed brilliantly, encouraging some good ol' fashioned fun. Fun.
---
SHORT REVIEW: PC VERSION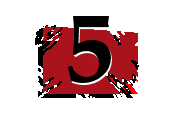 I do quite like Shadwen. It grows on you but it is pretty bloody broken. I wish it was better.  A game that shoots for the stars but misses? At least it had a bloody go of it!
---
SHORT REVIEW: PC VERSION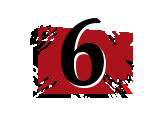 Overfall is full of nice touches, yes some of them appear to be reappropriated from other games. Lasting mental effects from, say, Darkest Dungeon or warring gangs with reputations like, say, GTA2. Not a problem. It all comes together nicely. It's a nice little game. It's not a game I'll scream "you must play this!" But hey, I liked… what's it called again?
---
SHORT REVIEW: PC VERSION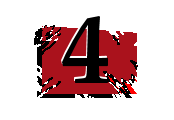 The Way does nothing to justify its existence. Bland Nostalgia Bait.

Still, if you backed it, I'm sure this is exactly what you wanted. It is a faithful recreation of that era and does exactly what it says on the box. No shame in that. You should fully disregard any sods opinion of it, online or otherwise. As a new game in 2016, Nah mate. 
---
SHORT REVIEW: PC VERSION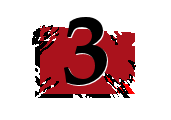 It's crap, yeah. You can argue its place in history, but as a game re-released in 2016 it's utter shit. Cannon Fodder released 4 years before Postal. Redux that, dammit.  
---
SHORT REVIEW: PS4 VERSION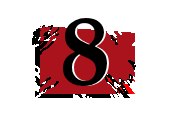 I played, enjoyed and suspect I will remember my time with Rhys and Fiona in years to come. Which is unusual as I normally forget most game plots the following week. I found, at heart, I prefer nice endings, tender moments and romance. Pathetic really. Hopefully you'll play it better.
Tales from the Borderlands doesn't rely on "that person will remember this", it pulls a slightly different trick, as you will remember your adventure on Pandora.
---
SHORT REVIEW: PC VERSION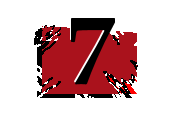 Stellaris is the perfect set-up for space misadventure! Take the role as a sexy alien ruler with one eye on trade and the other on lovin' in this rip roaring (not really) space adventure. Expect a lengthy retrospective in a years time, full of praise, hyperbole and beans.
Paradox's pedigree suggest that they will slowly address the niggles and expand the game till it's bursting with content. I hope.
---
SHORT FAKE REVIEW: PS4 VERSION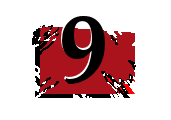 The perfect action adventure game, in a review that I've completely made up. I bet I'm not far wrong though. Let's see what happens when the review embargo's are lifted. Wouldn't it be amazing if Naughty Dog completely cocked it up though. 
 NAILED IT
---
SHORT REVIEW – FROM THE TOUCHLINE – PC VERSION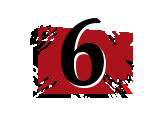 It wont be long before the score is upped to a 7 or 8, as parts of the game are slowly drip-fed in by the internet. But in its current state it's pathetic. You'll lap up the scraps. Lap it up you fools. The complete edition will arrive in a year's time. After that the turbo edition. Maybe Super Hyper Defcon 8 Edition. Capcom did DLC before the internet was invented. You will get in the paddock, stand with the rest of the cattle, as Capcom attach ancient milking devices to you. You will smile and accept such a fate, as you cannot be left behind.  
---
SHORT REVIEW: PC VERSION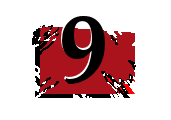 I can only imagine the misery in your heart, if you disagree with the score. Yes, you may not enjoy twin stick shooters. Yes, you may consider it derivative. But by jove this is an excellent game. 
---
SHORT REVIEW: PC VERSION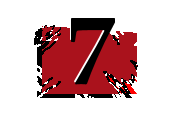 I had a lot of fun smacking people in the face with mugs. More games should encourage such things. A brilliant gimmick in desperate need of structural simplicity, as I would have been happy to clobber people for a few hours, without the incessant need to wave its arms screaming "Look at me, I'm clever me."
---
SHORT REVIEW: PC VERSION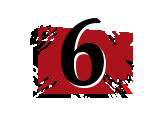 Devil Daggers is a pure simple shooter. Much like the arena online shooters of the past, without other players. I personally hated it. Possibly because I'm rubbish at the game and its not for me. That's fair enough. For the right minded person this would be an obsession. Its well worth a punt, as it's the price of a swanky sandwich and there's plenty of room for such a game in your library. 
---
SHORT REVIEW: PC VERSION
My original review is here. scoring an excellent 8.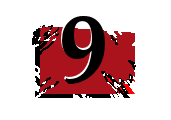 Bug fixes are great. Possibly enough to bump the score to a 9, but today marks the official inclusion of local co-op. We all know what that means.
---
SHORT REVIEW: PC VERSION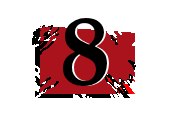 I loved every minute with Satellite Reign and wish there was more. Wouldn't it be great to level buildings with mini-nukes, ride those spider robots like Dune, or even open a shop called "Ploppys" to watch the money flood in.
---
SHORT REVIEW: PC VERSION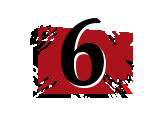 Six might be too harsh, but I was bloody disappointed after the first few levels and the pretty consistent bugs and missteps. No… six is the perfect score.