SHORT REVIEW: NINTENDO SWITCH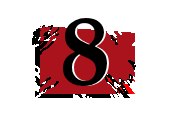 Not a game that immediately demanded my attention. Be warned, it might not pull you in. But if it does, you're in for a treat. Nice.
---
SHORT REVIEW: NINTENDO SWITCH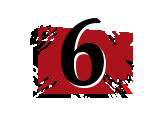 How did they make a mess of Bomberman? All they had to do was copy, paste (an' improve) the previous downloadable versions. Fucking useless.
If updates arrive in the form of snappier controls with additional game modes, we'll change the score back to 7.
---
SHORT REVIEW: PC VERSION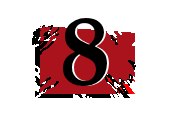 A short memorable game thats beauty obfuscates familiar game beats.
---
SHORT REVIEW: PC VERSION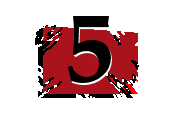 I struggled to have fun in the sexy world of Tokyo 42. All the pieces are in place and it wouldn't take too much to inject the fun factor. Right now, it didn't click with me. 
A game that proves aesthetics should never interrupt gameplay.
---
SHORT REVIEW: PS4 VERSION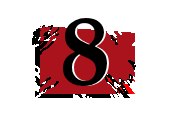 You wake to the same murder rich Saturday in the fantastical hotel known as The Sexy Brutale. You'll find murder, mystery and unforgettable adventure. Or a slow walking puzzle round some house. 
---
SHORT REVIEW: PS4 VERSION (NO, NOT THE PS4 PRO)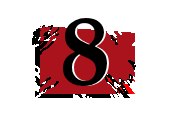 A game in which the vision is the dominant force, for better or worse. In time you'll forget the technical problems, to be left with the breathtaking memories of one boy and his monster. Looking forward to those remasters. 
---
SHORT MUSICAL REVIEW: PS4 VERSION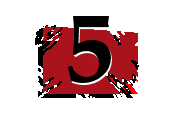 Well, the rap gave it a 5 which I feel is a bit harsh. Joey Jo Jo, anything you would like to add?
Actually, the video fades out just as I got a "Nice!" 16x combo. Thanks for that.
---
SHORT REVIEW: WII U VERSION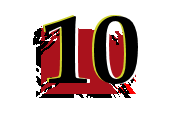 The first perfect score, but we all know perfection doesn't really exist. So if you find yourself shaking ya' fist at a numbered score, remember this. It's not a demand you love a game with breaking weapons. It won't change the opinion of the person who doesn't like being lost in an open world.
Breath of the Wild will affect open world games of the future.
---
SHORT REVIEW: PC VERSION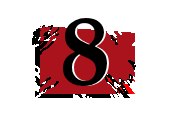 I'll miss my time with these characters and enjoyed every second of my adventure. Thimbleweed Park easily sits alongside the classic point and click games of the past and fulfils its kickstarter remit. 
A game designed to directly appeal to my fond childhood memories, which means my opinions corrupted. Well played Mr Game Developer… Well played. 
---
SHORT REVIEW: PS4 VERSION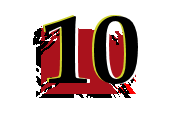 Postgamous award of excellence.
The perfect sports game… with cars though.
---
SHORT REVIEW: PC VERSION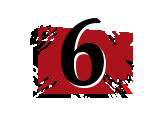 A game that ignores the strengths offered by the Musou engine.
Fans of Berserk will get something from this. For others looking for simple brawling pleasure, it would be wise to seek out the superior Hyrule Warriors.
---
SHORT REVIEW: PC VERSION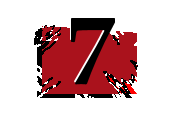 I'll continue to let this game eat into my precious time, as Motorsport Manager strikes the right balance simulation and game, but is held back by a lack of additional intrigue and the truly surprising. 
Let's hope the next addition builds upon an excellent and cripplingly addictive foundation, and it isn't churned out to exploit the earned goodwill.
---
SHORT REVIEW: PC VERSION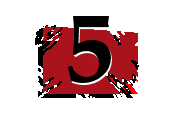 Double Dragon is devoid of original ideas, with the same ol' conveyor belts and ladders from yesteryear. 
I bemoan it's lack of progress, but that was never the point was it.
---
SHORT REVIEW: PC VERSION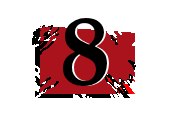 A very fine world, with very fine characters, with very fine stories. 
A very fine game.
Does it really push the open world genre? Nah. It is fun though. 
---
SHORT REVIEW: PS4 VERSION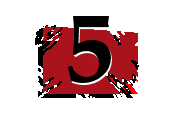 A personal disappointment and I hope that's a sentiment you don't share. It's a well made game, with a decent idea and I hope Titan Souls thrills and excites you, I really do. 
It's not you… It's me, we can't see each other again. Goodbye.
---
SHORT REVIEW: PS4 VERSION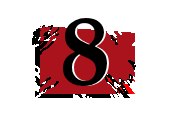 The difference between obvious crass adventure and snobby high-art could be attributed to tone and your own sensibilities. Especially within the world of computer games, a new-ish medium still finding its feet and finally discovering itself like a  spider monkey in a rather fetching dress. The tart.
What you will find here, is a simple adventure and a fine send off to the Uncharted series.
---