---
Developer: Larian Studios
Publisher: Same mate
I'll tell you a quick Baldur's Gate 3 story.
Boxes hide a door. How sneaky. These boxes are quickly moved out the way and the game warns me someone is behind the door.
This is a warning of potential shenanigans because there's always something behind a bloody door. Intriguing.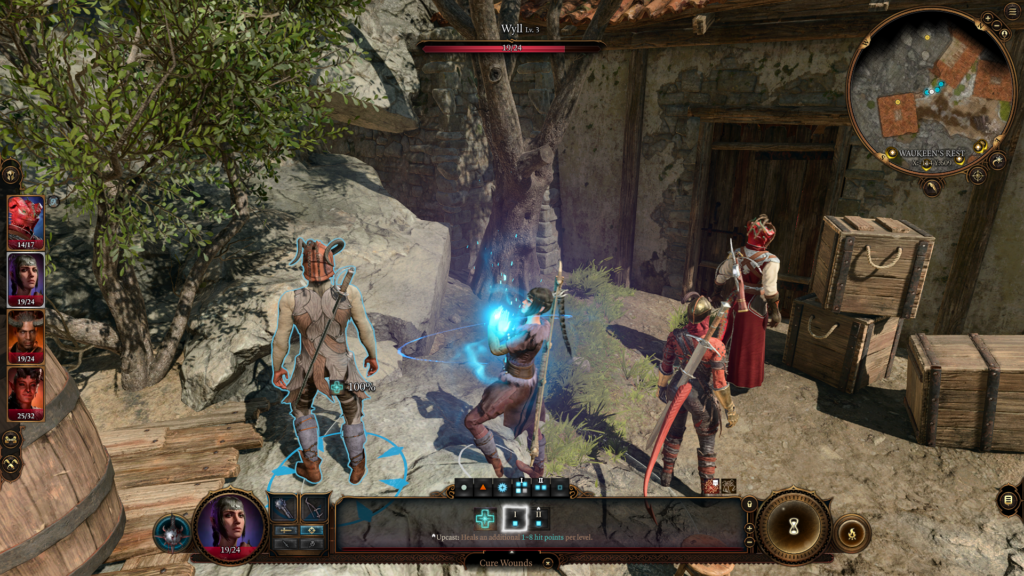 I brazenly walked in and a young guard is upset and violent.
"HALT dialogue plays".
HALT!